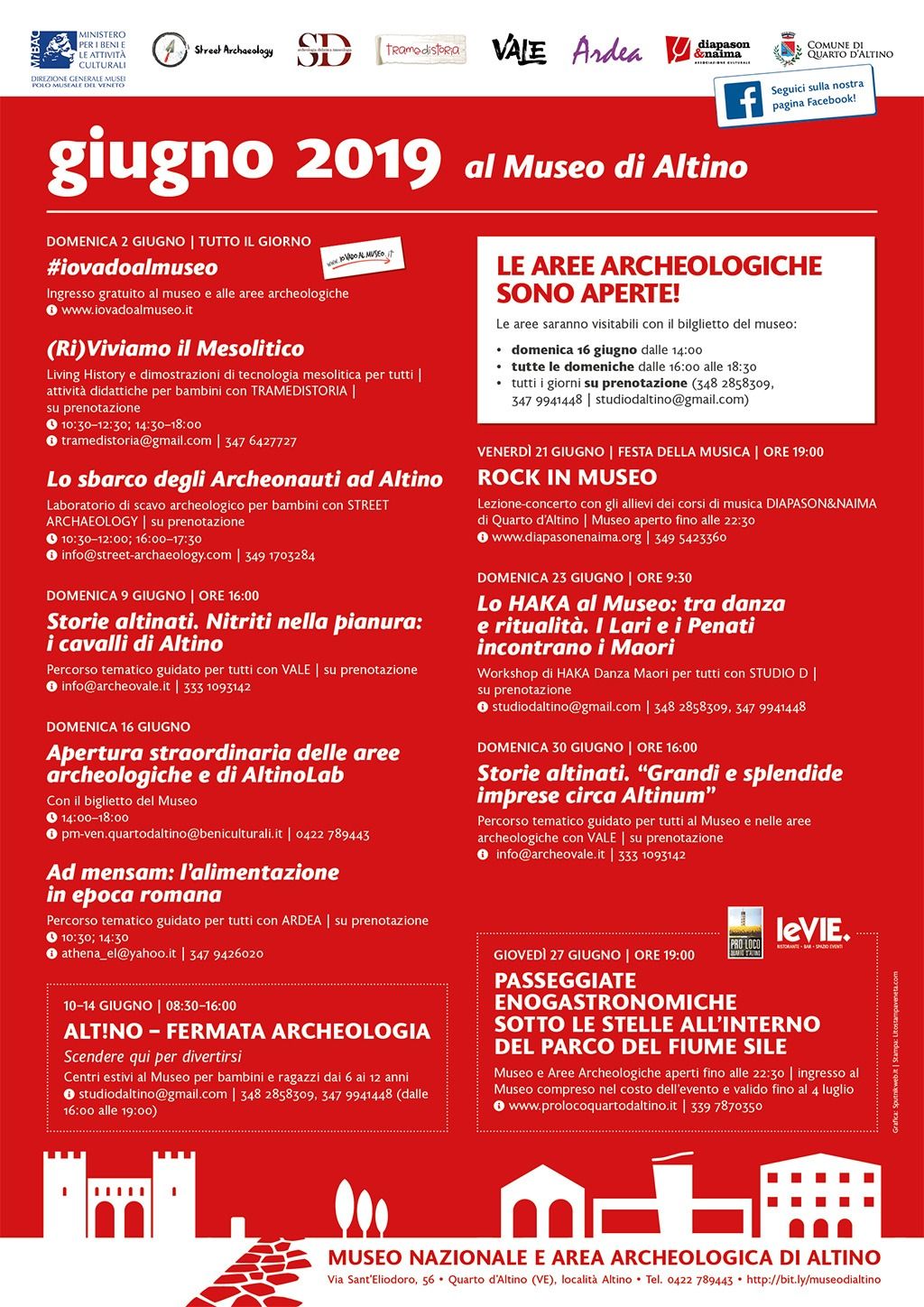 June 2019 at National Archaeological Museum of Altino
Every month the National Museum and Archaeological Area of ​​Altino offers a calendar with many events and activities not to be missed for a Family on holiday in Venice
The Museum is located in the vast archaeological area of ​​the Roman city of Altinum, situated along the Via Annia, on the edge of the Venetian lagoon a few kilometers from Venice, of which Altino is a parent.
The area is part of the World Heritage Site "Venice and its lagoon", protected by UNESCO.
The current museum exhibition unfolds within two floors of a nineteenth-century rice cellar:
one floor is dedicated to the prehistory of the territory and to the pre-Roman Altino, with important evidence of the civilization of the ancient Venetians who founded one of their major ports here;
the other floor is dedicated to the Roman city in its various expressions of daily, social and economic life.
Are you a cultural tourist who is interested in history and wants to live a different experience than the usual tourist circuits of Venice?
Would you like FREE Museum tickets and get a guided tour of the Archaeological areas with an archaeologist guide with the experience "IT IS FORBIDDEN NOT TO TOUCH!" ?
Then discover our SPECIAL OFFER FOR FAMILIES:


"THE ROMAN VENICE" Family Package
valid for a family for at least 4 people
➤ FREE ENTRY FOR THE WHOLE FAMILY AT THE MUSEUM AND ARCHAEOLOGICAL AREAS OF ALTINO
➤ ACCOMPANIED VISIT WITH ARCHAEOLOGIST AND ... IT IS FORBIDDEN NOT TO TOUCH!
➤ BOAT TRIP IN THE LAGOON OF VENICE IN BURANO AND TORCELLO
➤ CHILDREN UP TO 18 YEARS OLD DO NOT PAY!
Check availability for a minimum stay of 2 nights: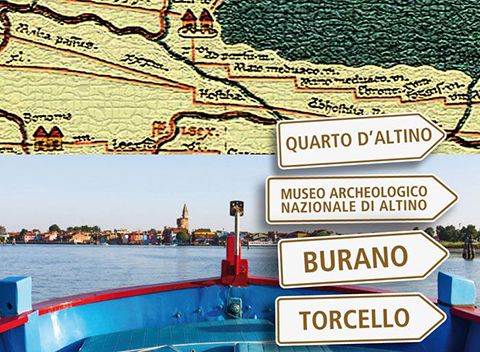 Ciao
Renzo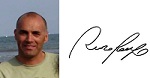 I am in love with my land and I like to share its wonders with my guests. At Residence Venice I help tourists to enjoy unique experiences.