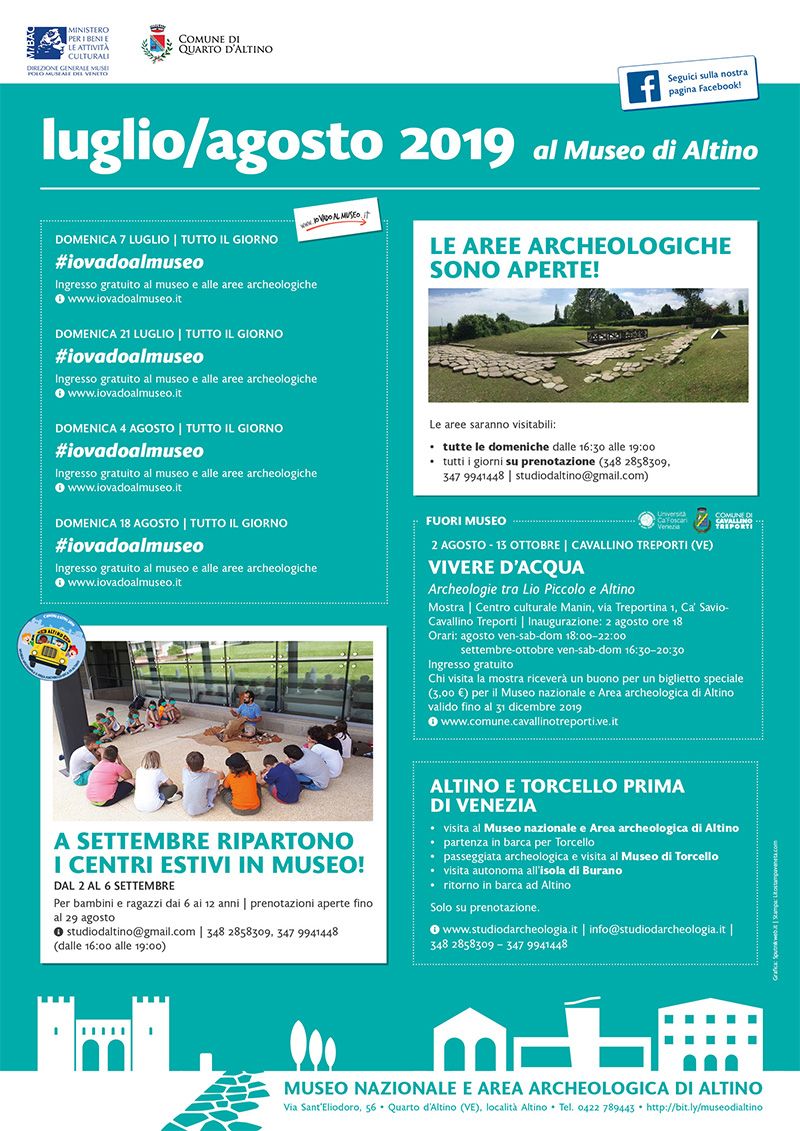 July and August 2019 at National Archaeological Museum of Altino
For this hot SUMMER four Sundays with #iovadoalmuseo free entry for all ? to the Museum and Archaeological Areas of Altino

The archaeological areas are open every Sunday from 4.30 pm to 7.00 pm, otherwise by reservation

in preview ... WATER LIVING. Archeologies between Lio Piccolo and Altino: find out what it is about!

moreover, continues Altino and Torcello before Venice: lagoon excursions ?

finally, do not forget to register your very young aspiring archaeologists in summer centers WITHIN AUGUST 29.
We start again on September 2nd!
Are you a cultural tourist who is interested in history and wants to live a different experience than the usual tourist circuits of Venice?
Would you like FREE Museum tickets and get a guided tour of the Archaeological areas with an archaeologist guide with the experience "IT IS FORBIDDEN NOT TO TOUCH!" ?
Then discover our SPECIAL OFFER FOR FAMILIES:


"THE ROMAN VENICE" Family Package
valid for a family for at least 4 people
➤ FREE ENTRY FOR THE WHOLE FAMILY AT THE MUSEUM AND ARCHAEOLOGICAL AREAS OF ALTINO
➤ ACCOMPANIED VISIT WITH ARCHAEOLOGIST AND ... IT IS FORBIDDEN NOT TO TOUCH!
➤ BOAT TRIP IN THE LAGOON OF VENICE IN BURANO AND TORCELLO
➤ CHILDREN UP TO 18 YEARS OLD DO NOT PAY!
Check availability for a minimum stay of 2 nights: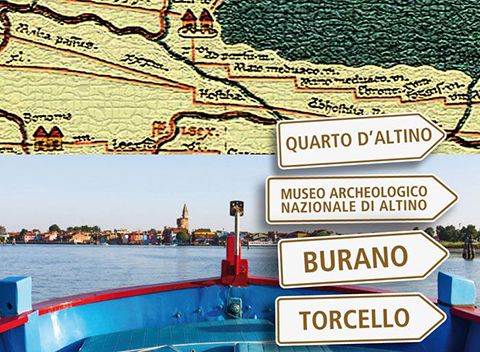 Ciao
Renzo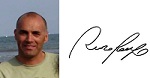 I am in love with my land and I like to share its wonders with my guests. At Residence Venice I help tourists to enjoy unique experiences.