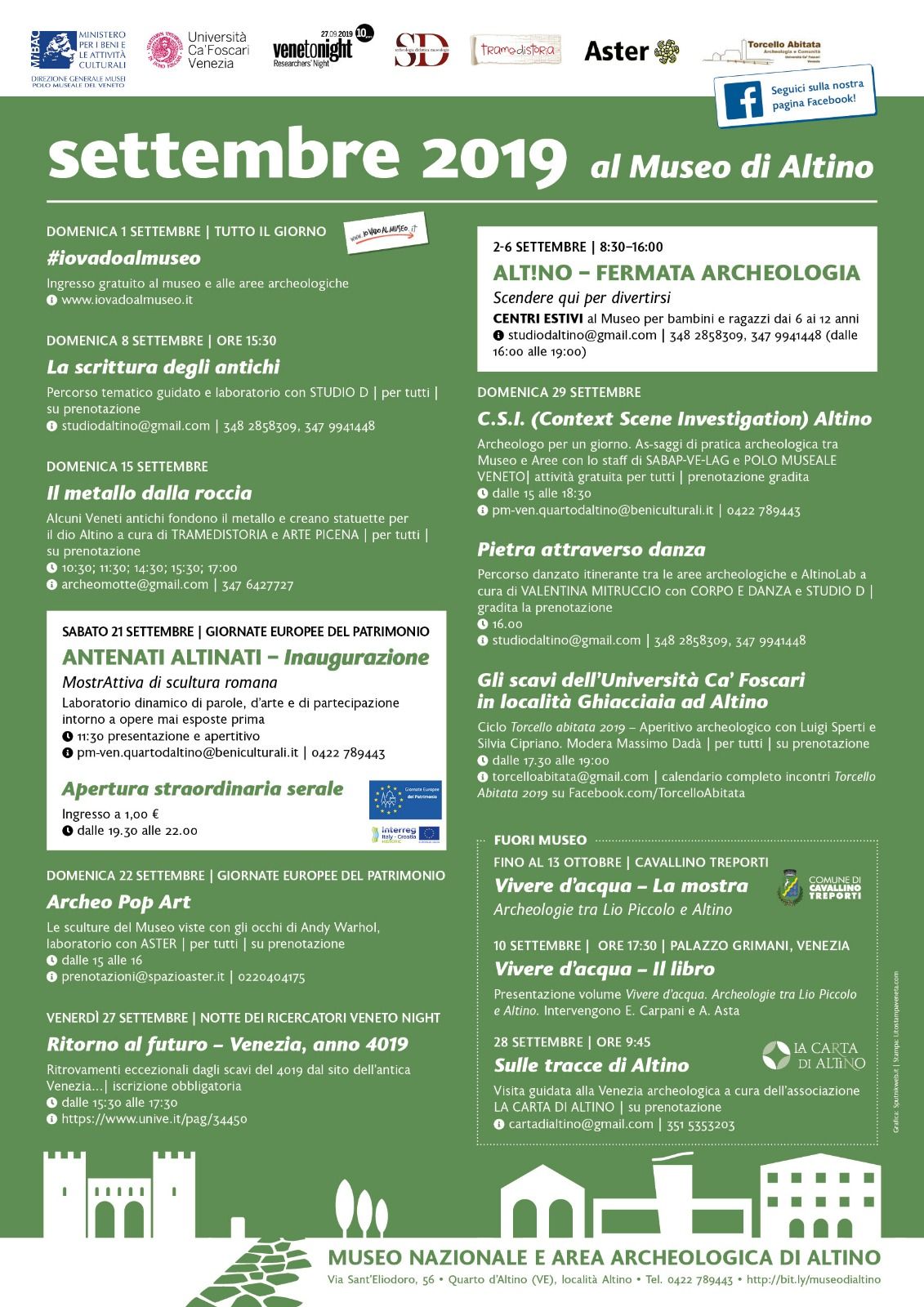 September 2019 at National Archaeological Museum of Altino
Inside and outside the Museum and Archaeological Areas of Altino #iovadoalmuseo free entry for all ?
the archaeological areas are open every Sunday from 4.30 pm to 7.00 pm, otherwise by reservation
Continue until October 13 ... WATER LIVING, Archeologies between Lio Piccolo and Altino: find out what it is about!
Many initiatives throughout the month of September
finally, we start again on 2 September with summer camps for young aspiring archaeologists
Are you a cultural tourist who is interested in history and wants to live a different experience than the usual tourist circuits of Venice?
Would you like FREE Museum tickets and get a guided tour of the Archaeological areas with an archaeologist guide with the experience "IT IS FORBIDDEN NOT TO TOUCH!" ?
Then discover our SPECIAL OFFER FOR FAMILIES:


"THE ROMAN VENICE" Family Package
valid for a family for at least 4 people
➤ FREE ENTRY FOR THE WHOLE FAMILY AT THE MUSEUM AND ARCHAEOLOGICAL AREAS OF ALTINO
➤ ACCOMPANIED VISIT WITH ARCHAEOLOGIST AND ... IT IS FORBIDDEN NOT TO TOUCH!
➤ BOAT TRIP IN THE LAGOON OF VENICE IN BURANO AND TORCELLO
➤ CHILDREN UP TO 18 YEARS OLD DO NOT PAY!
Check availability for a minimum stay of 2 nights: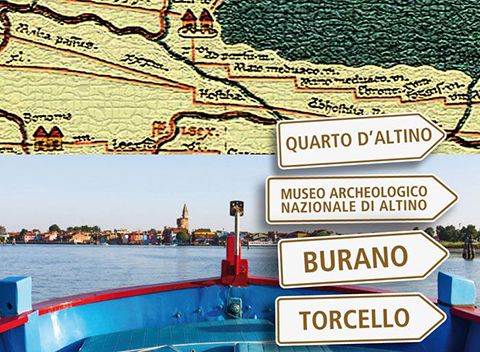 Ciao
Renzo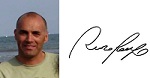 I am in love with my land and I like to share its wonders with my guests. At Residence Venice I help tourists to enjoy unique experiences.