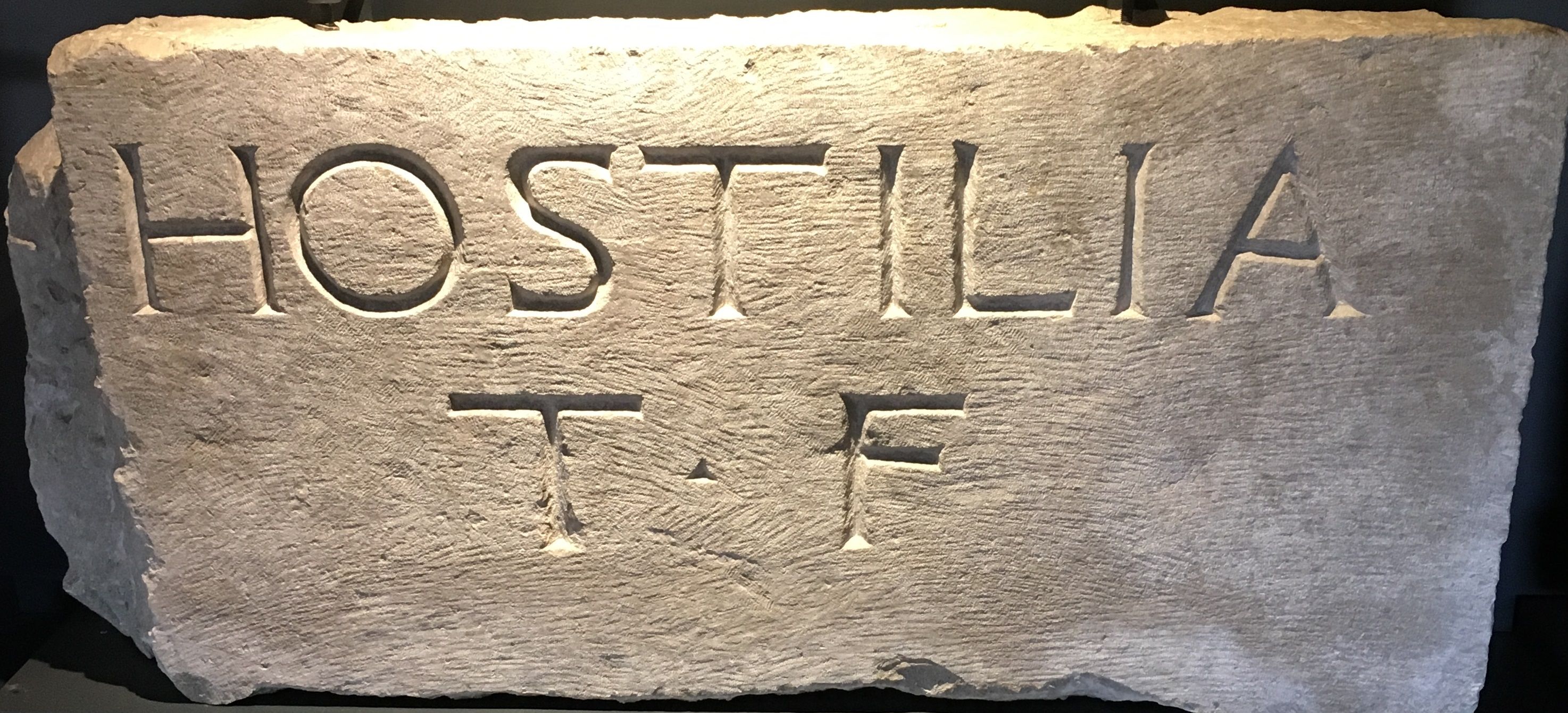 Hostilia
Hostilia is the name I was given and that several women of my family had before me.
Even a stone keeps its memory forever.
We have been living in Altinum for ages but
I have always been told that firstly we were located in Patavium, during an era where it was used to speak the languages of Greeks, Etruscans and Celtic merchants but the scripture was the ancient Venetians' one.
A straight road called Via Annia links nowadays the two cities and half a day is enough to reach the second one leaving from the first travelling by cart.
It is true that I prefer travelling by horse, but it is not always the best choice.
Today is the "Idi di febbraio" and in Rome the glory of Ottaviano Augusto, the Peace Emperor, is shining in the whole city.
In this cold sunny day I took myself some time for a walk and I get enchanted as if it was the first time: I can see the snow capped mountains, the Lagoon and its water mirror and the white salt pans.
I can smell winter in the air, I can hear the water flowing in the canal and the coming and going of those who work in our domus and I feel privileged.
Yes, because I travelled, I saw other landscapes, met other people, tried other lifestyles and I appreciated their variety but nothing to be compared to Altinum.
From my rooms I write this to you because I don't want to keep all this beauty and our history for myself only.
Come with me pedetemptim, step by step.
---
The history of Hostilia is published on the website THE ROMAN VENICE 
THE ROMAN VENICE is a network of companies around Altino 
You will find information for your stay to discover our territory: Altinum 
which is a UNESCO's World Heritage site since 1987: "Venice and its lagoon"